"Wild About Radiology"
MSRT 87TH ANNUAL CONFERENCE
April 12-13, 2018 – Leominster Doubletree
Buzz Bowl 2018
April 11 – 13, 2018
Hotel Accomodations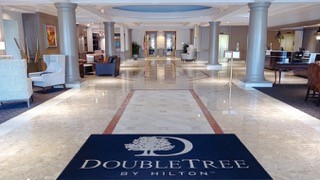 The Leominster Doubletree is offering a reduced rate of $124 per night for conference attendees until 3/14/2018
"Show Your School Spirit" T-Shirt Contest
We hosted our annual t-shirt contest during the cocktail hour on April 12th.
Congratulations to Northern Essex Community College for winning 2 years in a row!
Volunteers
We are always looking for volunteers to help our at our events. If you are interested in volunteering, please contact the MSRT office. The only criteria is that you are a current MSRT member & you have pre-registered for the event. Students interested in volunteering, please complete & return a Student Volunteer Application. Thank you for your support!
Full details will be posted as they become available. In the meantime, please review highlights from last years conference below.
---
"A Spectrum of Imaging Opportunities"

MSRT 86TH ANNUAL CONFERENCE
Our 86th Annual Conference was held April 13-14, 2017 at the Doubletree by Hilton Leominster. Buzz Bowl 2017 began on April 12th.
Keynote Speaker
Yasmin Carter, PhD
Originally from New Zealand, Dr. Carter traveled to England to earn her Bachelor Degree and then Canada for her Masters, PhD and her Postdoctoral Fellowship, but coming to the United States was always her dream. It was the beautiful landscape that helped her decide on New England, and the equally "beautiful" teaching and laboratory facilities that brought her to the UMass System.
Dr. Carter's research background is in cellular-level bone imaging utilizing a synchrotron, a type of particle accelerator. Dr. Carter is interested in simulation and modeling and is currently working to build a lab for experimental 3D printing and is looking forward to working with iCELS.
Florence Wakefield Award Recipient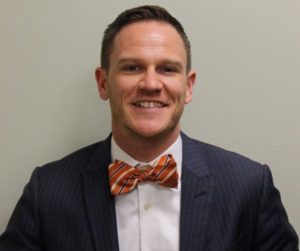 Tyler Martin, MHA, R.T. (R)(CT)
We celebrate our Florence Wakefield Award recipient by selecting a member from our profession that exemplifies the dedication shown by Florence in support of the MSRT & radiologic technologists in the Commonwealth. Tyler is a Past President of the MSRT and has served as the Educational Coordinator, Conference & Academic committee member and has assisted at the Annual Conference for the past 5 years.
Buzz Bowl 2017
Preliminary games began on April 12th, 2017 at 12:30 PM. Games resumed on April 13th with the semifinals & finals being held on April 14th. Awards were presented to the first, second and third place teams during the Business Luncheon on the 14th.
1st Place – Brigham & Women's Hospital
2nd Place – Northern Essex Community College
34d Place – Middlesex Community College
Cocktail Hour

Special Thanks to Associated X-Ray Imaging Corporation (AXI) for sponsoring the cocktail hour. Their continued support is appreciated by the board and the membership.
Exhibitors


Silver Sponsors
Special Thanks to Associated X-Ray Imaging Corporation for sponsoring the Cocktail Hour on Thursday, April 13th. We appreciate their constant support of the society and its members.
Silver Sponsor
Special Thanks to XRIT for sponsoring the afternoon break on Thursday, April 13th. Their continued support is greatly appreciated.
Sponsors

Interested in exhibiting at our 2018 Annual Conference? Can't exhibit but would like to reach both technologists & students in the same meeting space? Be a General Contributor, Silver, Gold or Platinum Sponsor. You can also co-sponsor a conference give away with the MSRT. For full details, please download our MSRT Exhibitor-Sponsor Advertising Kit
"Quarter Century Club (QCC) Annual Meeting"
Our annual meeting was held on Thursday, April 13th at 5:30 PM at the Doubletree Leominster – 2017 QCC Annual Meeting Minutes
"Superheroes Dance"
We held our annual dance on the evening of April 13th with a DJ and cash bar. Admittance was $5 per person.